Laser Etchings
The most easily identifiable, external detail on the Generation 8 will be the new laser etched top plates, locking spring perches, and lower mount locking rings. Labeled with hex key sizes to make the process of setting up your coilovers even easier.
Lower Mount Locking Ring Clamps
Lower mount locking ring clamps are now standard – easier to adjust and less prone to coming loose in high mechanical grip applications.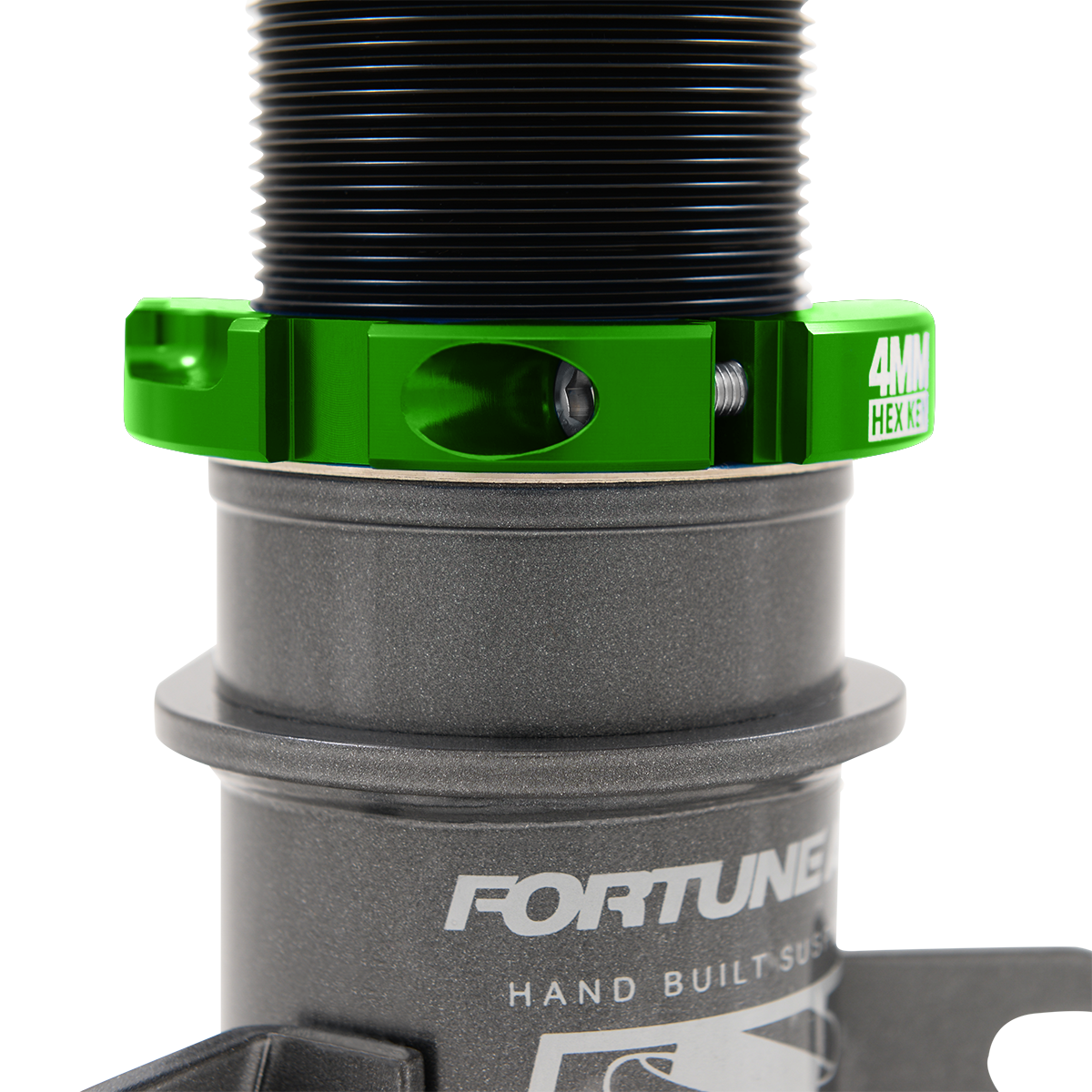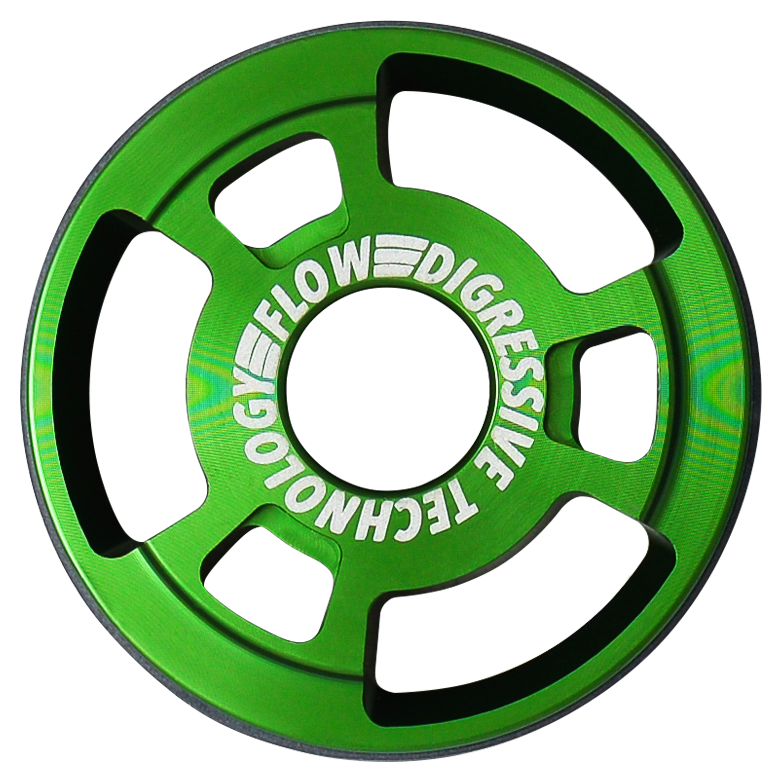 High Flow Digressive™ Piston
The highly anticipated High Flow Digressive™ Pistons are now integrated in the 500 Series coilovers. Made of lightweight billet for maximum weight savings and higher damper sensitivity. The 500 Series is engineered to optimize the perfect balance between performance and comfort.
Revised Concave Flow Digressive™ Piston
Revised Concave Flow Digressive™ Pistons in 510 Series, Pro 2-Way, and Pro 3-Way applications. The renowned CFD Piston is now updated to the 6XXX Alloy Series. With optimized high flow valves, the efficiency and capability of the motorsports line of coilovers has never been better.