PROTOTYPING
Step 1
The design and prototyping phase allows us to develop a finalized product that fits just like its OEM counterpart. Numerous measurements and data points are taken to ensure fitment and function are always spot on.
ENGINEERING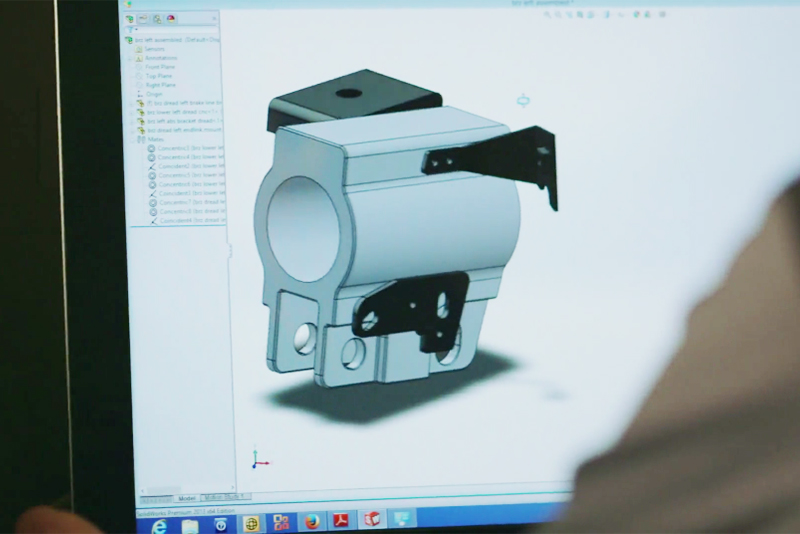 Step 2

Our team of designers and engineers turn prototype parts into CAD models. These models are extensively tested using Finite Element Analysis. This insures a properly engineered part that can withstand the rigorous loads of race use.
MACHINING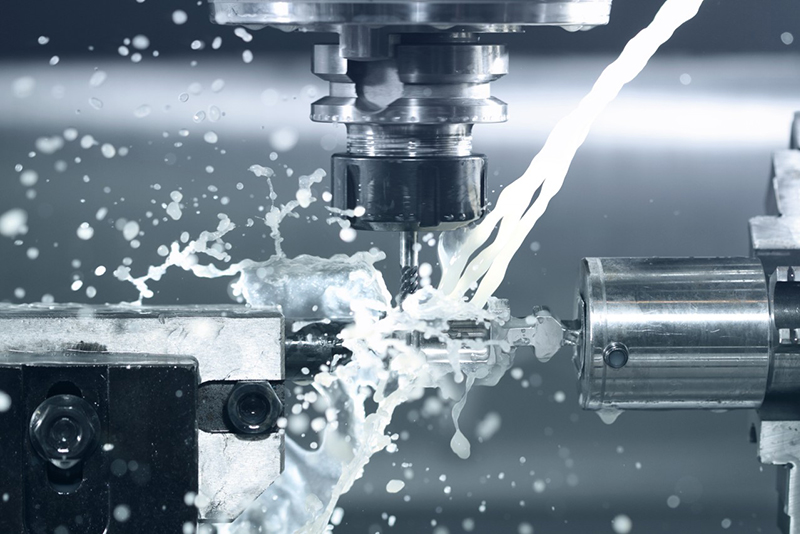 Step 3

Parts are machined from CAD models utilizing CNC Lathes and Mills. Once part machining is finalized they are heat treated or coated for strength and longevity.
CUSTOM VALVING
Inspecting final piston assembly
Installing jetting nozzle
Measuring Amsoil synthetic shock oil
Filling shock body with shock oil
Installing piston assembly into shock body
Installing shaft guide and shaft seals
Installing C-clip that holds the shaft guide
Installing shaft end cap
Nitrogen fill
Ready for dyno-test and rebuild if required
Step 4

All Fortune Auto dampers are custom valved by hand. This ensures that each shock absorber is built correctly taking into account the selected spring rates, vehicle dynamics and intended usage.
ASSEMBLY
Installing lower mounts to shock body
Installing bump stops, dust boots and springs onto coilover
Installing top hat and camber plate assemblies on to the shaft of coilover
Installing adjustment knob
Applying Fortune Auto decals
Step 5

After piston assemblies are custom valved, the rest of the shock is assembled. There are over 100 individual components that come together in 1 shock absorber. Assembly technicians expertly assemble each damper using state of the art tools and equipment.
DYNO TEST AND QUALITY CONTROL
Preloading shock dyno for dyno test
Running a CVP dyno test to determine shock health and confirm valving
Analyzing dyno graph to see if right and left sides match
Step 6

Fortune Auto goes above and beyond industry standards. Every shock absorber gets dynoed and issued a serial number. The shock dyno confirms if the shock is built with in spec and if it is matched to tolerance (shocks are matched right to left within 3%). The final phase is quality control. Quality engineers check if the damper system is built to spec and a certificate of assembly is finally issued detailing final quality and dyno test inspection results.
VALVE TECHNOLOGY
Fortune Auto dampers utilize Digressive and Ultra Digressive piston technology with high-grade shim stacks made of Sandvik knife grade steel, ensuring precision matched dampers.
SPRING TECHNOLOGY
We elected to use Swift springs because of their advanced and proprietary magnetic steel alloy called HS5 TW, while all other spring manufacturers utilize a inferior silicone chrome steel alloy. The HS5 TW alloy is faster reacting and more compliant then traditional spring alloys which translates into a more responsive and comfortable ride.
SEAL TECHNOLOGY
Damper seals are extremely important as they are responsible for the reliability and performance of a shock absorber. Fortune Auto utilizes the highest quality seals available for modern high performance suspension systems.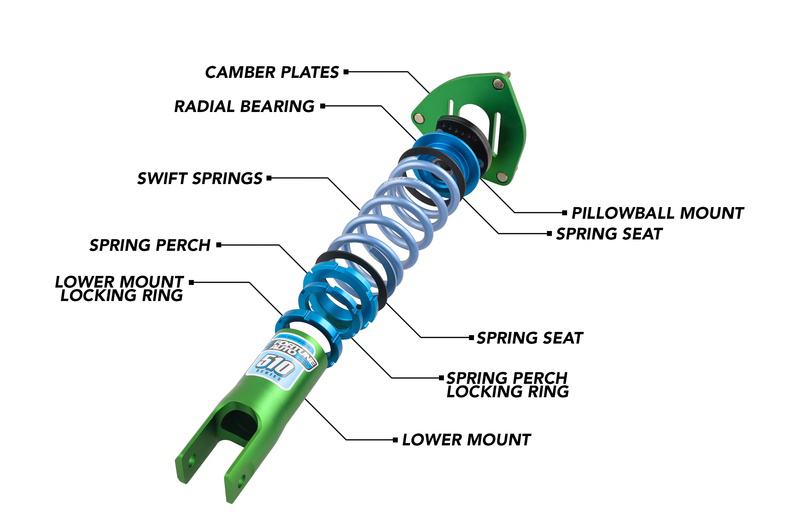 TECHNICAL SPECS
The components of a Fortune Auto damper are sourced from all over the globe to ensure the best quality product at it's price point. Through extensive research and development, Fortune Auto has developed a reliable and high performance shock absorber solution.
SHOCK DYNO BASICS
Shock dyno results primarily aid in determining hysteresis & cavitation. We also use a shock dyno for shock matching, durability tests, and confirming damper adjustments. At Fortune Auto North America, we use a shock dyno in our daily operations for all of these tests. This helps us offer the client a consistent and thoroughly tested product.
CONCAVE FLOW DIGRESSIVE PISTON
The ultra wide range of adjustment offered by the CFD Piston allows for the convenience of tuning your suspension without having to revalve your dampers. It also allows for a Jekyll and Hyde personality, where the ultra wide range of adjustment of the shock can be used to stiffen or soften the suspension as an artificial spring rate.